With eBiznes by Vodafone, your business will no longer need a traditional fiscal cash register!
Now with a minimum monthly fee your sales declarations will easily be made directly from your mobile phone in real time to the Central Tax Administration with our eBiznes application in accordance with Law no. 87/2019 dated 18.12.2019, "On the Invoice and Circulation Monitoring System".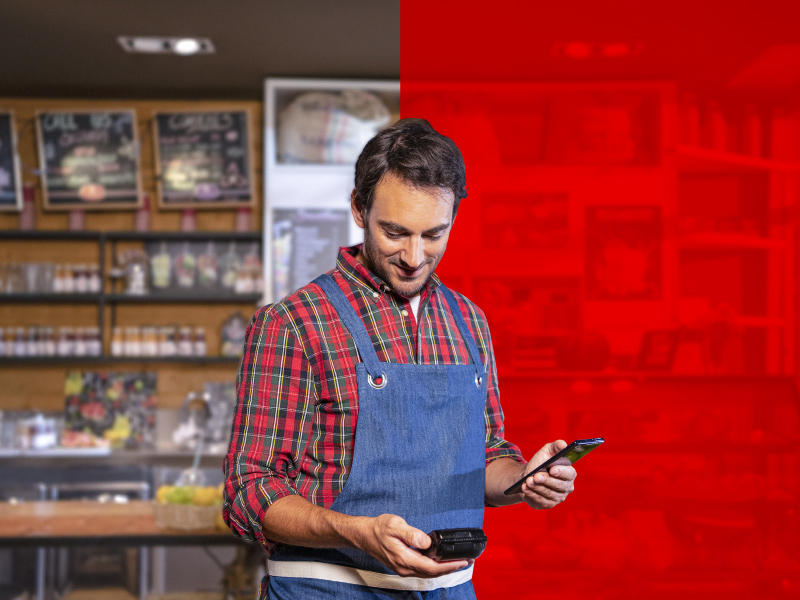 eBiznes
Advantages:
Manage product and services list directly from the application
Monitor your business remotely
Unlimited internet while using eBiznes App
Cancel invoices and give refunds directly within the application
Apply discounts on products and services as needed
Send electronic invoices to clients by email
Termination of service without penalty
Invoices can be issued for businesses or individuals
Issue e-Invoice for non-cash payments
Accessible from your WEB browser
Option to buy bluetooth printer with installments
Follow the eBiznes tutorials on our YouTube channel by clicking
HERE
.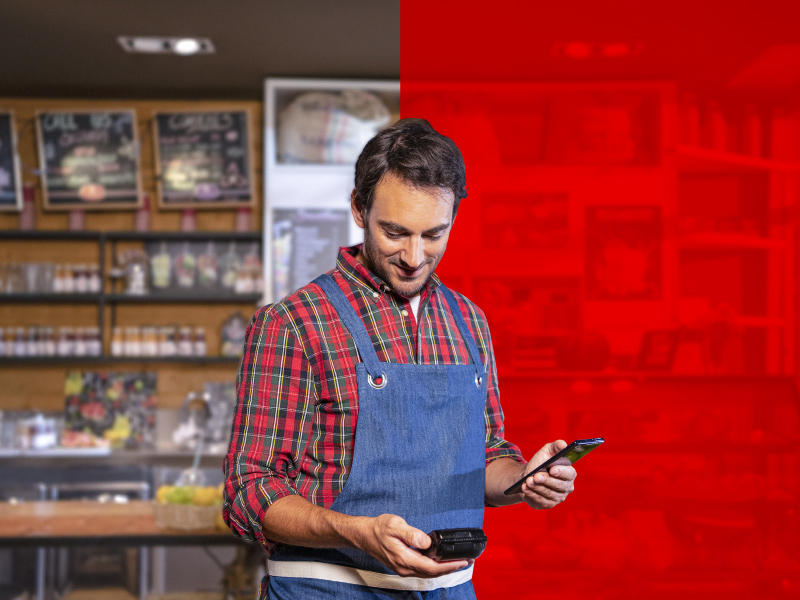 eBiznes
eBiznes

3,000
Cash Transactions per month
50
eInvoice Transactions per month
50
Support Invoices per month
1
Point of Sale
3
Sales Operators
12 Months
Data storage

Real-time invoice declaration

eBiznes Premium

No limit
Cash Transactions per month
300
eInvoice Transactions per month
No limit
Support Invoices per month
1
Point of Sale
5
Sales Operators
24 months
Data storage

Real-time invoice declaration
Frequently Asked Questions
How does eBiznes work?
Register at a Vodafone stores and get your Bluetooth Printer and login credentials.
Download the eBiznes App from the App Store or Play Store
Log in to your account in the eBiznes App.
To access the user manual, click
here
.
What do I need to register?
eBiznes Application
Your smartphone, tablet or device enabled by Vodafone
Internet connection
Your businesses electronic certificate from AKSHI (Çertifikatën elektronike të biznesit tënd mund ta shkarkosh këtu)
Documentation such as extract of qkb and ID card
To access the user manual for the electronic certificate registration, click
here
.
I already have a fiscal cash register, can I connect it to the eBiznes application?
No, with the eBiznes application, you will no longer need the traditional cash register. After you register and open your business account, your sales declarations will be made automatically and in real time from the app. The application will only need to be connected to a Bluetooth printer to print invoices.
With what device can I open the eBiznes application?
With any Android or iOS smartphone or tablet.
FAQ ABOUT EBIZNES
1. I am currently a Business that only issues Electronic Invoices (with Bank). Do I need a Printer??
No, Electronic Invoices (eInvoice) do not require a Printer. All Electronic Invoices are automatically registered in the Self Care Portal (
Platformen Qendrore te Faturave
), from where the Acceptance / Rejection of Invoices by the Buyer can be done.
2. Can another model of Bluetooth Printer be used with eBiznes?
- For iOS phones, it is currently not possible to use a Printer model other than the
Model Rongta RPP 200
- For other types of devices, you can use other devices to connect the application, but Vodafone does not guarantee that the connection to these devices will be successful. The equipment that Vodafone offers is quality and guarantees the operation of the service.
3. I am a Business that has 10 Field Sales Operators, what should I select in this case?
If Operators are registered in 1 place where the business activity is exercised, then it is required:
- 1 eBiznes Bundle (or eBiznes Premium depending on the volume of invoice transactions)
- Extra bundle for Users outside of basic packages
- 10 Bluetooth Printers if the sales to be made are in cash
4. Can eBiznes be integrated with other Software?
At the moment eBiznes is not integrated with other Programs. We are working to get this functionality ready soon.
5. Can I use existing cash registers (non-fiscalized) and eBiznes until required by law?
No, you can not use both solutions at the same time. If you start issuing invoices for cash transactions from eBiznes, you should take steps to perform the procedure of deregistration of existing fiscal equipment in use according to the steps
Here
6. If the device where I installed eBiznes is lost or defective, will my data be lost??
No, your data is not lost. All you have to do is install eBiznes on another device, log in with the same credentials and continue working as before. eBusiness is a cloud application with maximum security in data storage.
FAQ ABOUT THE FISCALIZATION PROCESS
1. What registrations should I make on the Central Invoice Platform - Self Care for Fiscalization purposes?
1. Access the Selfcare Portal via the link
here
2. Open Fiscalization / Business Activity Locations in the menu and for each Location where you will use the Business solution, get the data related to the Business Unit Code.
3. Open Fiscalization/Operators in the menu, register the Employees who will issue the Invoice and fill in the eBiznes information about the Operator Code.
4. Record additional information about the Places where business will be exercised
For more information, Click on the Manual in the link:
REGJISTRIMET FILLESTARE PËR QËLLIME TË FISKALIZIMIT - SELFCARE – EBIZNES
2. Can I use the same electronic certificate if I have more than one location where i exercise my business activity and have more than one fiscal cash register?
The digital certificate is uniquely linked to the business as an entity. So the same digital certificate can be used for all business fiscal devices.
3. Where can I find more information about the Fiscalization process?
- For more information about Fiscalization, refer to the official Tax website, in the Fiscalization menu
Here
- Also, for questions and uncertainties regarding the fiscalization process, you can contact the official contact center at:
Fiskalizimi.Helpdesk@tatime.gov.al